Life with Till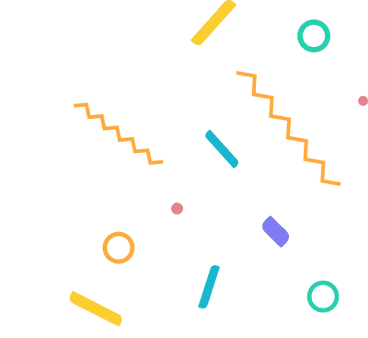 6 min read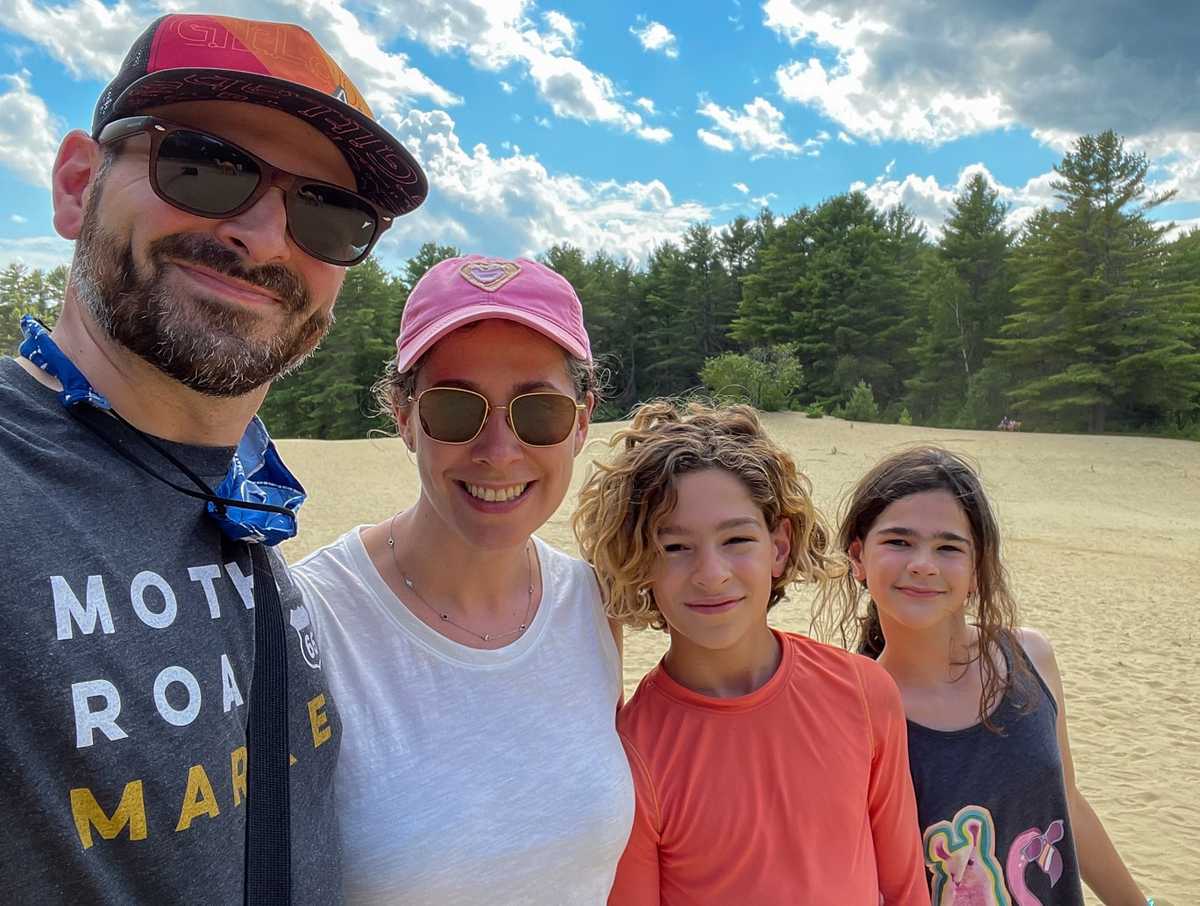 When I was a kid in the late '80s, my parents started giving me an allowance. My older brother and I had to do chores, but they weren't linked to our allowance, they were just expected of us as members of the household. We did our own laundry (this amazes me now, I can't imagine my kids taking over this task), and we made our own school lunches. I started with an allowance of $1.50 a week. BIG money. In the beginning, my parents were pretty consistent about paying me, but over time, it seemed like my allowance kind of faded away. But I was determined to keep getting paid. This was my only source of income at the time, and I had important things to buy, like Barbie dolls, the sought-after Skip-It and I needed to keep my sticker collection fresh! So I started keeping a tally on my desk blotter. I added $1.50 a week, and when I reached a round number, like $20 or $30, I would demand my back wages. I have thought of this experience a lot lately now that my kids are about the same age as I was then.
Money is one of those third rail parenting topics (like sex or drugs) that many parents don't know how or when to bring up with their kids.
Lack of Discussion
My family's interaction around allowance was the only time we really discussed money. And it wasn't as much a conversation as an intermittent whisper. Looking back, it was clearly a missed opportunity… but if you're a parent, I bet you can relate. Money is one of those third rail parenting topics (like sex or drugs) that many parents don't know how or when to bring up with their kids. Many parents don't feel confident about their own money management, and so determining what to introduce to kids and when can be challenging. Combine this with all the parenting advice and "systems" we hear about, and you get overwhelmed pretty quickly. Before you know it, your kid is 18 and getting ready to leave home, and you realize they need to understand the basics of credit, debit, income and expenses when they leave the house.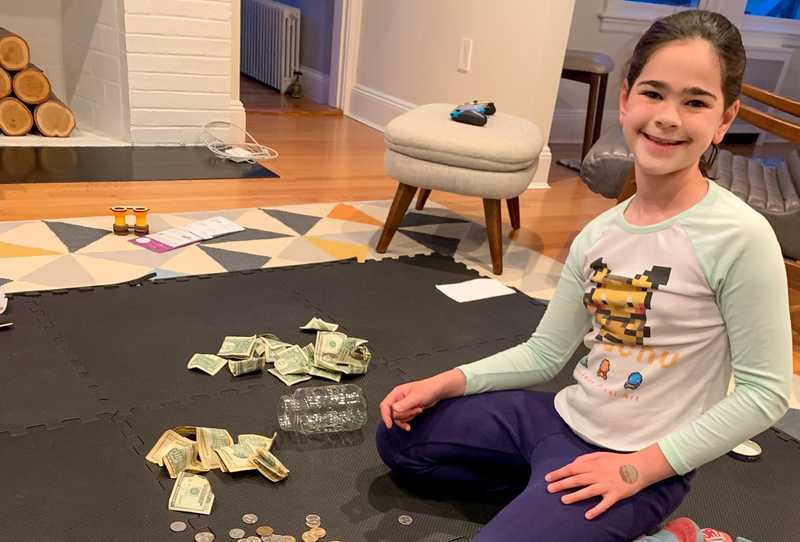 Changing the Pattern
When it came to raising my own kids (now 12 and 10), I was determined to handle financial conversations differently. Guess what? Life got in the way. I mean, it was the pandemic. And who carries cash anymore? And what to do when my kids misbehave? Withhold allowance? Meanwhile, my kids were managing to amass money in their piggy banks, from birthdays or other family gifts, and the occasional allowance that was actually paid. My partner and I quickly noticed that we had two kids with very different approaches. For my son, money burned a hole in his pocket before he even had it. I'm horrified to think about how much he spent on Fortnite skins. I explained that there would always be another one to buy or a new way to level up, and he might consider hanging onto some of his money. And then there was the ridiculous transfer of cash. We'd pay his allowance in bills, but you can't buy Fortnite skins with cash, so he would give us the money back and we would make the purchases using our cards. On the plus side, this gave us steady access to cash to dole out in future weeks, but it just seemed silly and certainly wasn't helping him learn about purchasing. My daughter, on the other hand, never spent a dime. At one point, she dumped out her piggy bank and she had a few hundred dollars. I couldn't imagine where so much money came from, but she saved it in earnest. This intense saving mentality was accompanied by an aversion, almost a fear of spending. And she had no idea what she was saving for.
Then Came Till
It was around this time that we heard about Till. As a family, we had tried systematic approaches in the past: chore charts, filling jars with cotton balls for good behavior, rewards of screen time. But none of them were effective, and they certainly didn't stick. Till was different. The thing that was most appealing to me about Till initially was the allowance feature. It was truly "set it and forget it," but unlike my parent's approach, this actually paid out weekly. I also loved that it linked to my bank account and went directly onto the kids' Till cards, so there was no longer a need to scrounge for cash, and I could stop that circular cash exchange with my son. He could now make the online purchases he wanted without me, but Till alerted me about each transaction.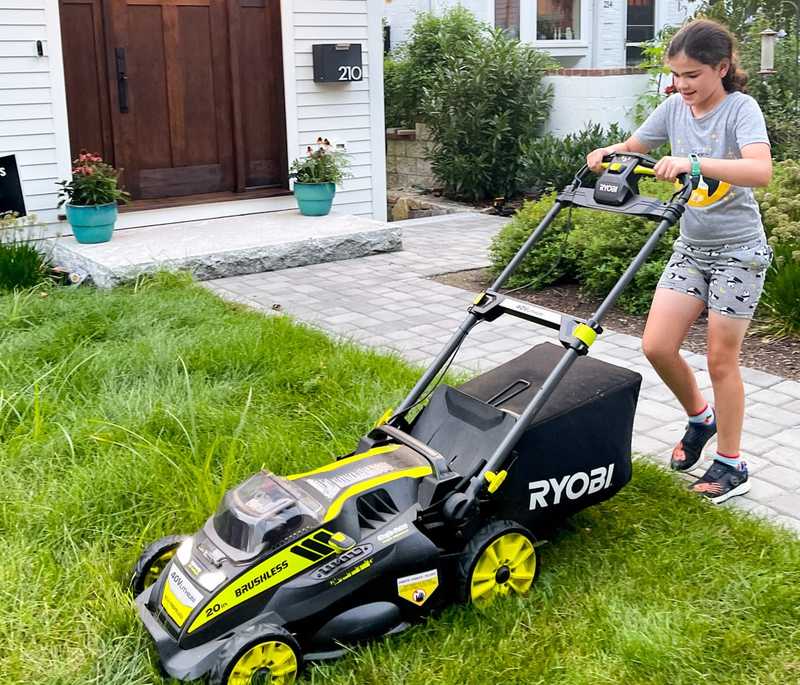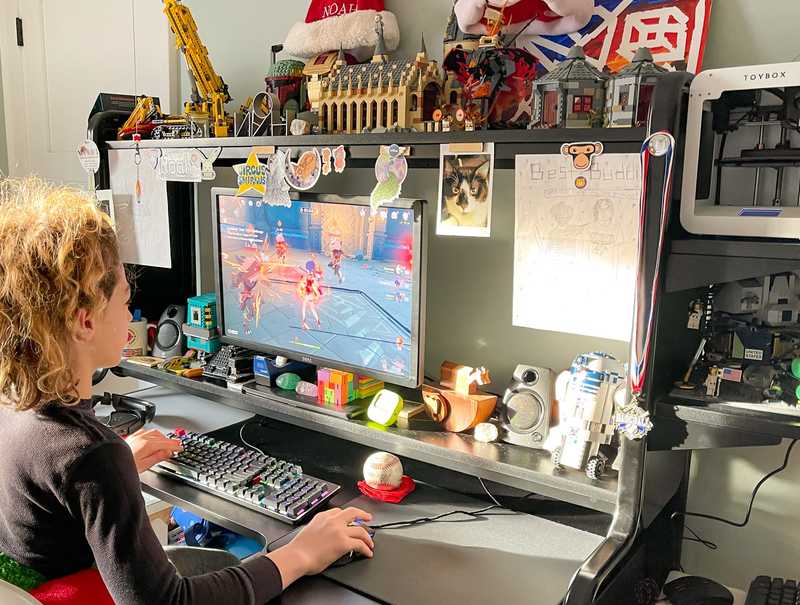 Having Till has given my kids a more direct opportunity to explore money with a newfound confidence.
Seeing the Spark Ignite
The kids started to explore the app on their own, and one night at dinner, my son started talking about how he set some goals so he could buy parts to build his own PC. He researched the different components he would need, picked the specific brand/type he wanted and found where he could get the best deal. He also started splitting his money between his "Spend" and "Save" buckets. My daughter also set a goal, but hers was one, and it was big. She wanted to buy a MacBook for just under $1,000. Mind you, because of her saving history, she was well on her way to her goal, while my son was basically starting from scratch. The kids then started brainstorming additional ways to earn money to reach their goals sooner. Could they take on additional chores at home? Could they offer to shovel neighbor's sidewalks or mow their lawns? Could they sell some of their Pokémon card collection?
Another surprising development is that when we're out and about, if the kids find something they want, they proactively check their Till balance and think through the decision to buy or not. Sometimes they ask me what I think, or if it's a good price, or if I will chip in for it, and oftentimes, they'll make the decision on their own.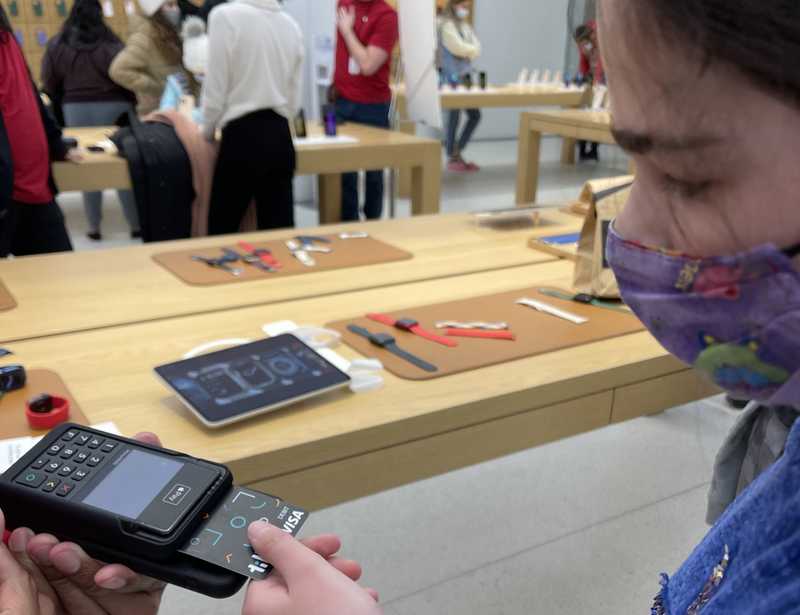 Before Till, I talked to (or maybe at) the kids about what they should be doing and why, but they weren't invested enough, and lacked the tools to learn about financial decision making. Even though the kids had piggy banks, they could only access their money when they were at home. Having Till has given my kids a more direct opportunity to explore money with a newfound confidence. My kids' primary income is still their allowance, but as their earning power increases as they pick up neighborhood jobs, or even get their first jobs, I am confident that they will use Till to prepare them for their financial futures. Provided my son keeps his video game spending in check. Like I said, there'll always be something!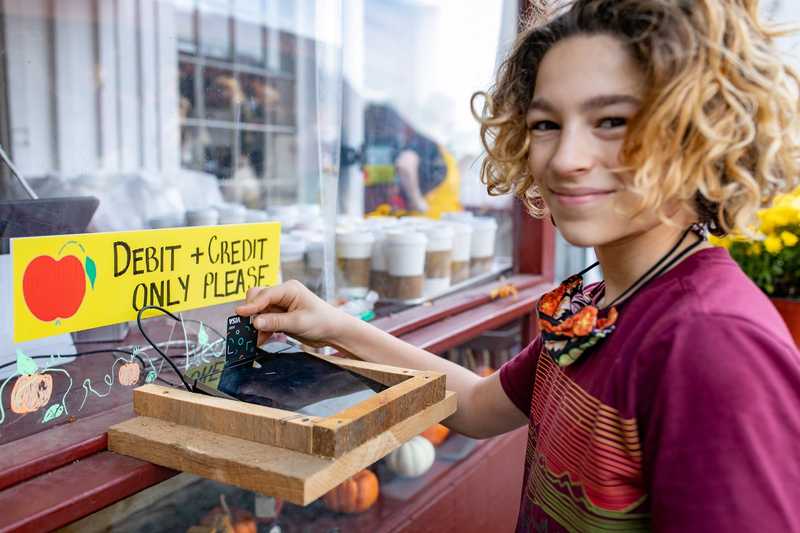 Join our mailing list for updates and offers from Till!