Allowance: What Works for Your Family?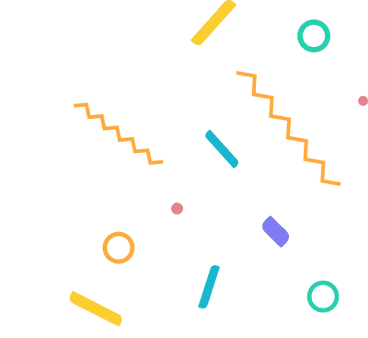 4 min read
Do you remember some of the chores you had to do as a kid? Did you earn money for cleaning up the yard? Taking out the trash? Babysitting your little sister? The amount you earned back then may not add up to much by today's standards. And now you have to figure out what the amount should be for your kids. Is it appropriate for their age and stage? What will the budget bear? Some parents start their children on an allowance when they start school, while others wait until they are older and have more active social lives. Whatever your style, read on to learn about different approaches to allowance and some research-based amounts that children receive based on their age.
Chore-Based Approach
You may assign chores to your kids for a bunch of reasons. You might want to teach responsibility, a good work ethic, to spur independence, or to let kids feel like a contributing member of the household. When the chores are done, they earn some money. According to The Balance, about 59% of parents take a chore-based approach to allowance. If this approach works best for you and your family, here are some task ideas, organized by general age group, as abilities can vary widely from kid to kid.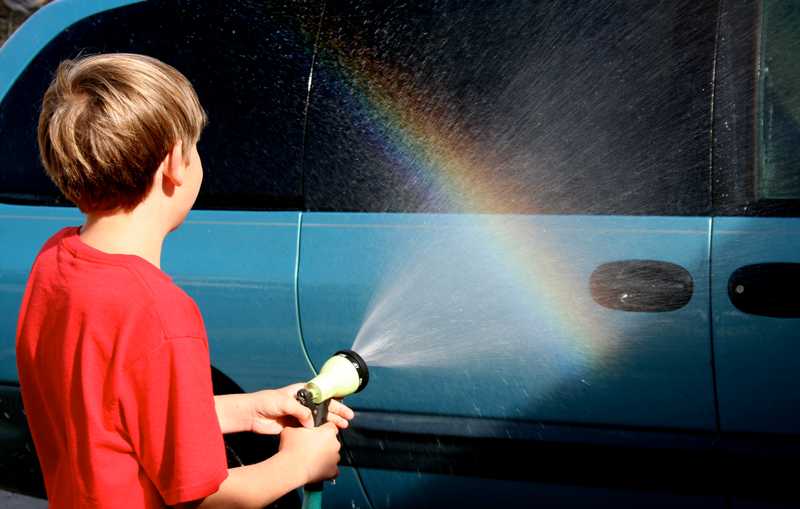 Toddler (2-3 years)
Picking up toys
Putting clothes in a hamper
Sorting items, like books, toys, clothes
Preschool/Kindergarten (4-5 years)
Cleaning up after themselves
Sweeping the floor
Helping to put groceries away in lower cabinets
Helping to water plants
Elementary School (6-9 years)
Making their beds
Helping to clear the table
Using a mini vacuum
Helping to carry in groceries
Filling a pet's water or food bowl
Making a snack or sandwich
Folding laundry and putting clothes away
Middle School (10-13 years)
Walking the dog
Doing yard work
Packing their own snack and/or lunch for school
Cleaning, vacuuming, dusting
Unloading groceries
Loading and emptying a dishwasher
Taking out the trash
High School (14-18 years):
Washing the car
Babysitting siblings
Doing laundry
Preparing small meals
Mowing the lawn
Running errands
Whatever approach your family takes, one thing is clear - getting money in kids' hands with guidance from parents lets them practice making decisions while they are still living at home.
Getting Started with Chores
Getting your kids rolling with chores is a long game. Here are some tips for getting traction:
It's best to start slow and small. Assign jobs you know your kids will be able to complete.
Be patient, you will need to remind them about chores. Maybe a lot. Remember, it's a learning process.
Use Till to pay your child by task. Just set up a task in Till, when they are done, your kid marks it as complete, and you release funds.
Check progress. If a task is out of reach, gear down a bit. Encourage your kids in their growth and achievement.
Give them a Quick Give bonus for an exceptional effort!
Income-Based Approach
Some parents choose to keep chores and allowance separate, and give a weekly or monthly allowance automatically. This is popular in families with pre-teens and teens who are starting to form more active social lives and/or are starting to drive. So how much should you shell out?
According to some financial institutions, apps, and other companies, age 5 is the youngest age that monetary allowance seems appropriate. Some families opt to give their kid $1 per year (based on their age) per week. In other words, if your kid is 7, they get $7 per week, or $28 per month.
As your kids get older, it may be a bit more difficult to stick to this rule, especially with rising gas prices and costs for everyday items on the rise. You may decide to up the ante with preteens and teens, depending on your family's needs.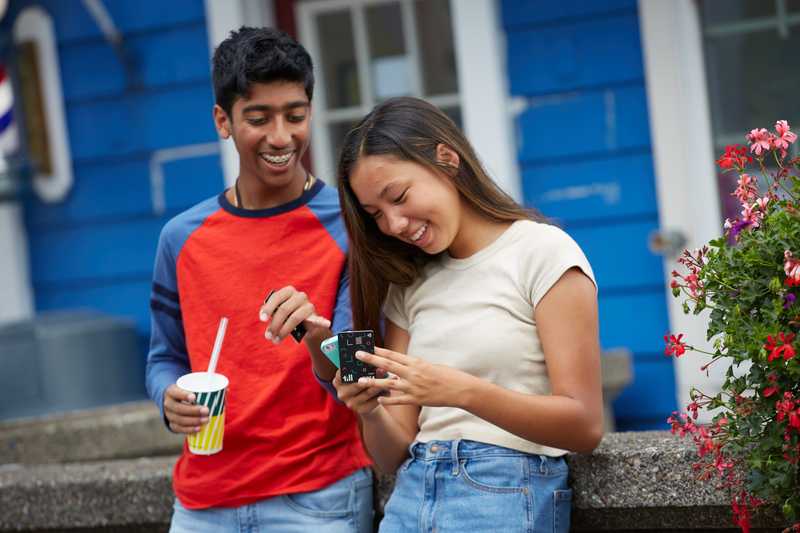 According to Investopedia, 75% of today's parents are giving a monthly allowance. Nearly 35% of parents are paying their kids anywhere between $11-$20 a week, and many do so to teach their kids the value of working to earn money. Among Till users, the average weekly allowance paid to 5-10 year olds is under $10, 10-15 year olds are paid between $10 and $20 and kids over 15 are paid over $20 weekly.
Practice Makes Permanent
Whatever approach your family takes, one thing is clear - getting money in kids' hands with guidance from parents lets them practice making decisions while they are still living at home. And it's crucial for them to develop money management skills before they're out on their own.
Working with your kids to set a budget for what they spend and save puts them on the road to being a smarter spender. There are really no hard and fast rules when it comes to giving your kids money. Be sure to do what's best for your family so your kids can start to understand how money works in the real world, for its value and power, as well as its limitations.
Join our mailing list for updates and offers from Till!